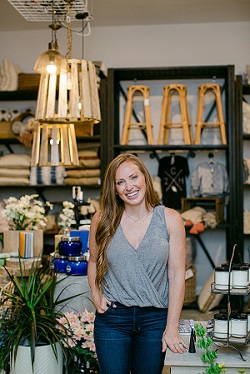 HGTV'S MINA STARSIAK HAWK
Reno and design expert of Two Chicks and a Hammer, Mina Starsiak Hawk. She'll be sharing her best tips and tricks plus behind-the-scenes tales from season 6 of HGTV's Good Bones. Don't miss her, appearing Saturday, March 19, 2022 2:00 pm only.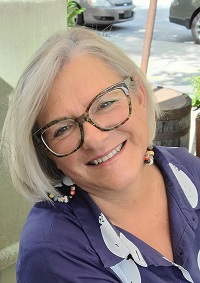 Renae Lemon
Renae Lemon is the Master Gardener Coordinator at the UGA Extension in Cobb County.
Renae has been a lifelong gardener, growing tomatoes with her father at a young age and helping her mother in the perennial beds at her childhood home in Dublin, GA.
Living in Cobb County since 1980, Renae became a Master Gardener in 2009 and went on to become the Cobb MG Coordinator in 2013. She oversees approximately 250 Cobb Master Gardeners, who collectively average over 20,000 a year volunteering at approved projects across Cobb County. Renae's interests include spending time with her husband at their place in SE Tennessee, hiking and 'chasing water falls', spending time with her 4 adult sons and 2 daughters-in-law and especially her 3.5-year-old granddaughter.
Appearing: Friday 3:00 pm & Saturday at 11:00 am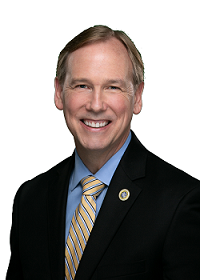 Consumer Investigator Dale Cardwell
Consumer Investigator, Dale Cardwell is a six-time Emmy Award-winning journalist and TV and radio host based in Atlanta. His website certifies companies based on a seven-point investigative standard that Dale developed from thirty-plus years of analyzing how consumers get burned. He realized that identifying companies that weren't engaging in those negative practices would protect consumers proactively. When consumers choose companies certified by the TrustDALE team, they are further protected by the TrustDALE Make It Right Guarantee.
Dale hosts the weekly television program "Inside Investigations". This program developed by TrustDALE Studios and Telco Productions airs in over 100 television markets across the country! Watch Dale and his team each week ad they chase down scammers and con-artists and hold them accountable.
Appearing Saturday 12:00 pm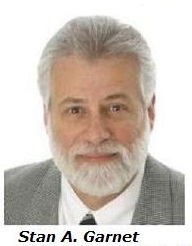 Stan Garnet
Stan A. Garnet is an IRC code-certified residential and commercial combination inspector, certified by ICC # 5188291-R5, and is an ASHI certified home inspector, member of CAHP, MAIA, HBA, NADRA, ASHI, NARI and ICC. Stan is CEO of Inspectors Associates, Inc. a residential and commercial property inspection business and the creative force behind the SEE-THRU HOUSE™ exhibit that was a featured exhibit of the Atlanta Home Show. Stan, a former PR director and 7 year past member of GAHI, The Georgia Association of Home Inspectors, a former PR director for ASHI Georgia and the past PR Chair for ASHI National, holds a teaching certificate from Lakeshore Teachers College, Toronto Canada. Stan's Inspection business is licensed in the City of Roswell and he is a Georgia State licensed contractor. His specialty is building decks and screened porches and full remodeling. He presents code classes on deck building codes to County Inspector organizations and independent inspector associations. He operates and is an owner of Builders America, Inc. and runs the Consult A Home Pro network organization in Metro Atlanta, a group of like minded housing professionals.
Moderator: Deck Panel Sat, March 19 1:00 pm Presenter: Deck Safety Sun, March 20 at 1:00 pm
Everything you wanted to know about Decks Panel Discussion, featuring
Moderator: Stan Garnet an ASHI Certified Inspector, an IRC Code Certified Inspector and a GA State Licensed builder
Heath Bowman, Vice President of NADRA, the North American Deck and Rail Association and owner of Southeastern Underdeck
Steve Holder, President of the Metro Atlanta Inspector Association (an association of municipal and County inspectors)
Lyle Harp, President of Builders America, Inc. a general contracting firm in Metro Atlanta.
Brian Blackwood, a Residential Specialist for Simpson Strong-Tie, providers of code approved fasteners for the deck industry
Emily Burrows, President Elect of ASHI GA, The American Society of Home Inspectors in Metro Atlanta representing independent housing inspectors
Dan Weidmann, past president of NARI, the National Association of the Remodeling Industry and owner of Weidmann and Associates, Inc. General Contractors.
Presentation Saturday 1:00pm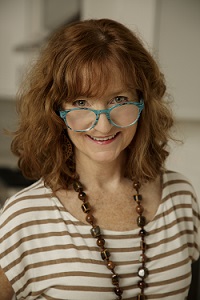 Renee Jones
Reneé graduated from Converse College with a B.F.A. degree in Interior Design. She worked for architectural/design companies specializing in corporate, commercial, and medical design before starting her own medical design business in 1993. Fast growth created success, but a fast-growing family had its demands as well. Renee' closed her company in 1997 but kept a few select clients with whom she continues to work with today.
Over the years, former clients would ask Reneé to help them in their homes and in 2013 with a new passion for residential design, Reneé started back in the design field full force. In July 2016, Renee' started working with dbAtlanta, and continues to do a lot of work with them today. In 2021 Renee earned two NARI CotY awards and a Chrysalis award for her interior design work. Through a growing business, Renee' currently works with private clients and contractors - not only in north Atlanta - but out of state as well.
Appearing Friday, March 18 2:00 pm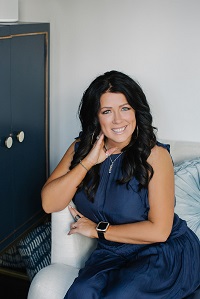 Tori Ashmore
Tori is the Owner and Lead Designer at Vivace Design & Build. Vivace Design & Build provide for every aspect of home project design -- from construction and space planning to renderings and finishes. Our commitment every day is to you -- what will work practically in your space and what will add beauty to your life to ensure that every detail of your home project experience is tailored specifically to you.
Appearing Saturday 3.30pm – Presentation topic: Home Offices: Tips for creating a more effective and productive