Meet The Kleinschmidts: Brian and Mika in Atlanta
Mar 20, 2023, 13:35 PM
Meet The Kleinschmidts: Brian and Mika in Atlanta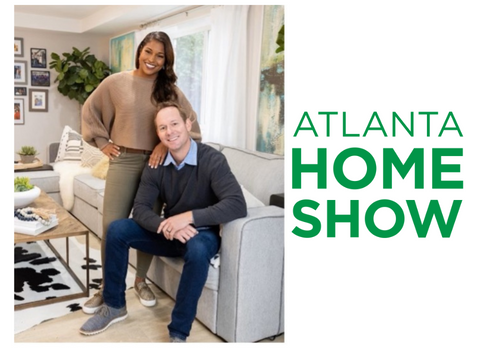 Brian and Mika Kleinschmidt appeared at the Atlanta Home Show on Saturday, March 18 at 2 p.m., but before then we got their hottest takes on home improvement:
What tool should every homeowner own?
It's a tie between a plunger and a cordless drill set. Probably safe to get both if you're having a hard time deciding between the two. 😆

Are you a plant mama, or is your green thumb lacking?
Let's just say one of has a green thumb…the other of us has 2 brown thumbs. 😂

Best home purchase for under $100?
Dimmers on feature lights can really change the mood in any room for any occasion. It's an inexpensive way to give an elegant feeling to a space.

What's your favorite paint color?
Distance Blue from Sherwin Williams is our secret sauce! (I guess it's not a secret anymore.) 😂

What are your best landscaping tips?
Make sure to spend a little extra money and add landscape lighting. Landscaping is too beautiful to only enjoy during the day.

Favorite room in your home?
Our favorite room in our house isn't a room at all. It's actually our back lanai. In Florida, we love our indoor/outdoor living so we definitely take advantage of great weather and greater sunsets year round in that space.

What home trends are you loving?
Wall to Wall Wallpaper!!! For those of you who thought wallpaper was completely dead guess again…it's back and better than ever. With so many choices these days the possibilities are endless.

What's your favorite part about speaking at a home show?
Meeting the fans in person and answering all their home questions. It's also a blast to meet all the vendors and fer a sneak peek at all the brand new products before they hit the market.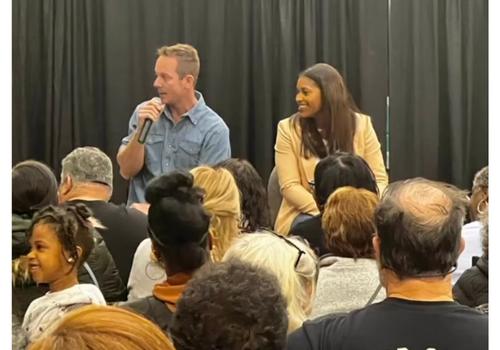 For more information, please visit www.atlantahomeshow.com