Introducing Landscapers Lane, Our Largest-Ever Exhibit
Mar 9, 2020, 21:20 PM
Here in greater Atlanta, we are blessed with a climate that encourages nearly year-round outdoor living, and spring is right around the corner! We're already dreaming of cookouts on the back deck, summer poolside lounging, relaxing on a porch swing, soaking the aches away in a hot tub and planting a garden the neighbors will envy.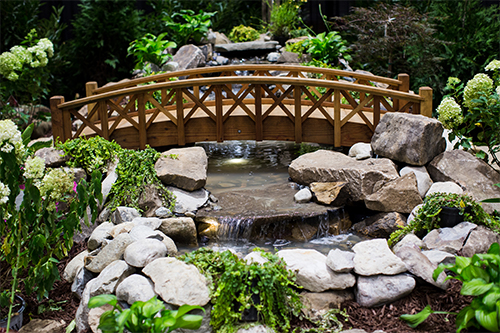 It's no wonder the Atlanta Home Show is full of ideas for extending your living space into the landscape as well as bringing the outdoors in. From porches to decks, from saunas to pergolas, you'll find lots of exciting ideas, and meet the experts who can turn your outdoor dream into a reality.
To set the stage for outdoor living, Georgia Landscape, Mark Turner Grading, Winston's Removal & Landscaping and Schlampp Turf Management, have come together to create a massive 6,500-square-foot display area called Landscapers Lane. A gently meandering pathway will take visitors past blooming flowerbeds, hardscapes, water and fire features, outdoor living areas and much more.
Landscape professionals will be on hand to answer all of your questions and show you how you can create the landscape and outdoor living spaces you've been dreaming of. you'll find experts with the products and skills for all of your outdoor projects including grills, outdoor fireplaces, water features, decks and more. Get ready to be inspired on Landscapers Lane.
We can't wait to see what these landscapers and gardeners come up with at the Atlanta Home Show from March 20-22. And if you find yourself along Landscapers Lane on Saturday, March 21, you may come across one of WSB-Radio's popular hosts broadcasting live from the exhibit. Get your tickets to the show today!